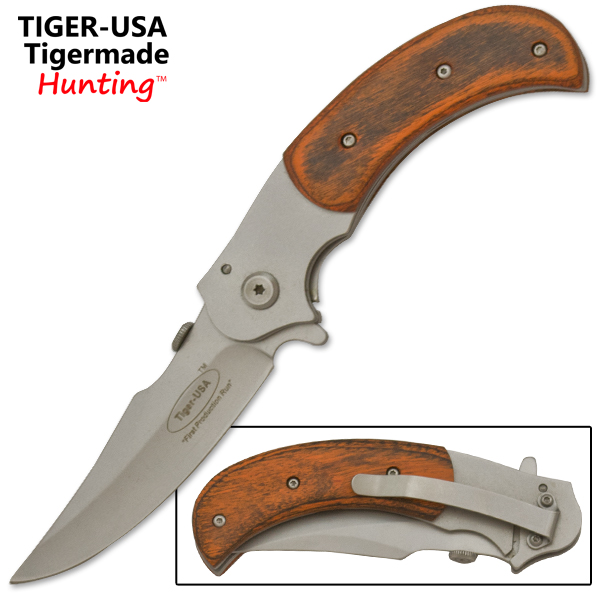 Jagged Edged Folding Knife, Spring Assisted
Jagged edged folding knife, spring assisted. We present these amazing folding knife. This is a State-of-the-Art, Tiger - USA folding knife that you will surely love. From its Unique design, to the Razor sharp blade, this knife is really one of a kind. This knife is 8 inches overall, with a 3.5 inch blade. It features a Beautiful Black handle, with a shiny Black blade. It is easy to Grip and comes in a Variety of Different colors ranging from Redwood, Real Animal bone and G-10. These series of knives comes in both liner and Trigger Action. The blade ejects with lightning-fast Trigger Action technology or can eject manually with the stud on blade. It is of high quality and will most definitely take care of your cutting needs. This knife is fully equipped with a Pocket-clip for your convenience.
8 Inches Overall, 3.5 Inch Blade, Folding Knife
Jagged Edge, Tiger - USA, G-10 handle
Trigger Action, Razor Sharp, Heavy Duty, Excellent Quality
Pocket-Clip Included, High Performance, Very Sharp
Uniquely Designed, Black on Black
Jagged Edged Folding Knife, Spring Assisted
Please choose a different item.