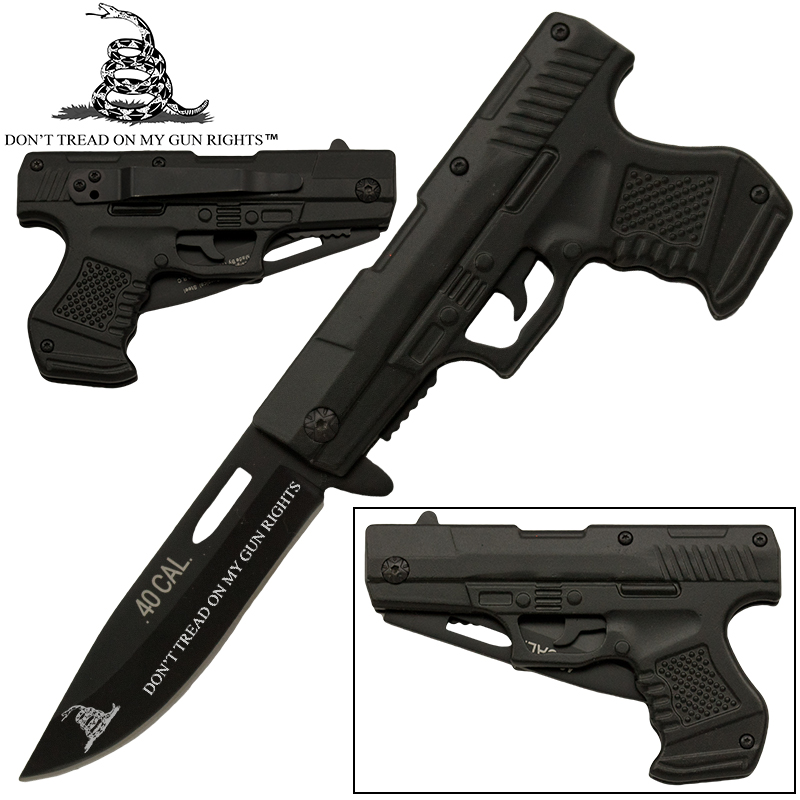 Don't Tread On My Gun Rights Gun Pistol Knife, Black
Don't tread on my gun rights gun pistol knife, black. Tiger-USA Knives presents our newest collection, the high selling pistol knives you love are back and in different beautiful and vibrant colors. Get your hands on these realistic looking, lightning-fast, razor sharp monsters. Buy now, while supplies last!
8 inch overall length.
3.5 inch blade
Novel and detailed handle design of handgun/pistol.
Razor sharp real surgical steel blade.
.40 Cal etched on blade.
Lighting-fast Trigger Action technology.
Don't Tread On My Gun Rights Gun Pistol Knife, Black