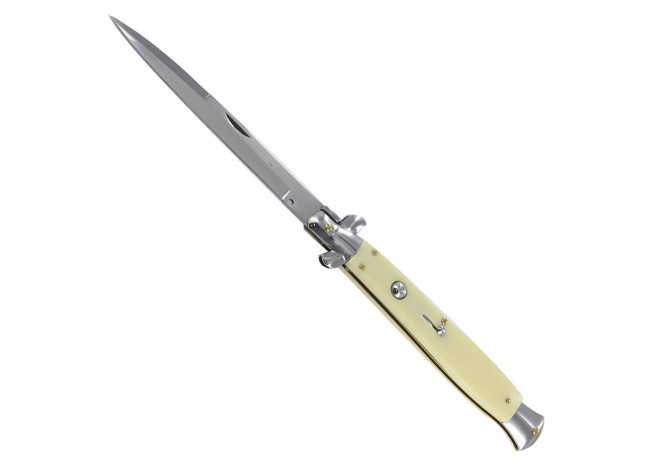 Himalayan Abominable Yeti Automatic Milano Stiletto
Features Free Nylon Sheath Polished Mirror Finish Automatic Function Specifications Overall Length: 12.50 Inches Blade Length: 5.6 Inches Blade Material: Stainless Steel Handle Material: ABS Handle Length: 6.9 Inches The sheer length on this blade is amazing. The handle is made from ABS in an ivory color which contrasts nicely with a polished finish. Inside is a steel frame for a double walled construction. Featured on top is the release and safety lock. The knife also has a mirror polish 440 stainless steel diamond cut blade and stainless bolsters. The action on these knives is quick and for the most part dependable. Protect yourself with over a foot of cutting power. Included is a nylon sheath with belt loop.
Himalayan Abominable Yeti Automatic Milano Stiletto
You Save You save $20.00 (44%)
Please choose a different item.