Griptilian, Zytel, Satin, Drop Point, Plain
Retail $100.00 Sale Price - $70.95 - You Save $29.05 (29%) OFF
---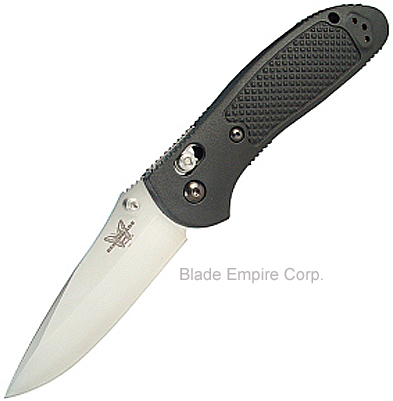 3.45 in. plain edge, satin finish, drop point blade made of 440C stainless steel. Black Zytel handle with AXIS lock mechanism. 4.62 in. closed length and 8.07 in. overall length. Included is a reversible carry clip. Has a weight of 3.25 oz.
Griptilian, Zytel, Satin, Drop Point, Plain
Model #BM-551
Retail Price: $100.00
Sale Price: $70.95 - You Save $29.05 (29%) OFF
SOLD OUT!
Please choose a different item.

[an error occurred while processing this directive]