Griptilian, Gray Zytel, Black Blade, ComboEdge
Retail $112.00 Sale Price - $79 - You Save $33.00 (29% OFF)
---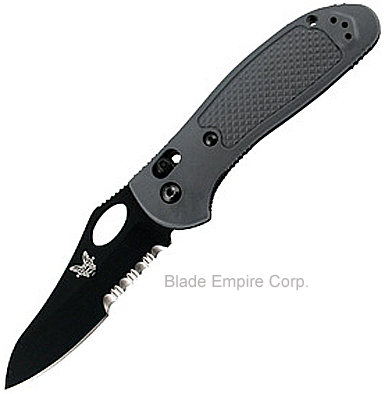 3.45 in. modified sheepsfoot comboedge with black BK1 finish, 154CM stainless steel blade. Handle made of gray Zytel with an AXIS lock mechanism. 4.62 in. closed length and 8.07 in. overall length. Included is a reversible clip. Has a weight of 3.25 ozs.
Griptilian, Gray Zytel, Black Blade, ComboEdge
Model #BM-550SBKGY
Retail Price: $112.00
Sale Price: $79 - You Save $33.00 (29% OFF)

SOLD OUT!
Please choose a different knife.

[an error occurred while processing this directive]